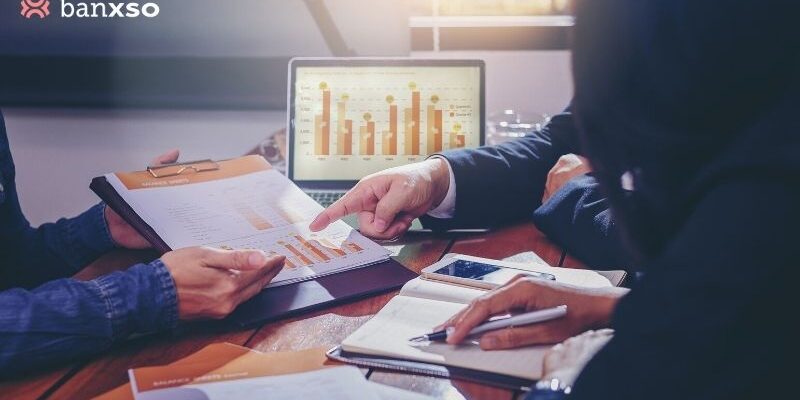 Overview of Banxso
Banxso is a well-established commission-free online trading platform that makes buying, selling, and exchanging different tradable assets as easy as possible. Whether it is a beginner or a professional trader, Banxso is preferred by all as they gain access to additional trading features and various order types through Banxso. 
Traders have different goals and interests, and this is the main reason why Banxso's trading platform tries to provide as many investment and trading options as possible. Traders can trade in various instruments, including forex, commodities, stocks, cryptocurrencies, and indices. 
There are different trading platforms available at Banxso, including MetaTrader 4, MetaTrader 5, TipRanks, Banxso X, and the Mobile platform. It is one of the best trading platforms for forex and CFD trading as it aims to develop a seamless trading and investment experience for all kinds of users who want to obtain profits from trading potentially. 
Banxso also offers utmost security and transparency to protect client information and their funds. It also ensures that the client funds are stored in segregated bank accounts that can never be used by the Banxso.
Why Invest with Banxso?
Banxso shines as a trading platform and welcomes all kinds of investors irrespective of their goals, trading experience, and knowledge. Both beginners and professional traders can get on board with Banxso and enjoy equal access to trading tools, regular updates, and market insights. This shows the platform's commitment to providing an egalitarian trading environment to all, irrespective of their backgrounds. 
The trading system is based on artificial intelligence that makes it much easier to analyze trading products and eliminates the need to have a broker for making better decisions. Banxso is an extremely transparent trading platform with no hidden fees. This further improves the investment experience where the investors are ensured that they are charged only the fees that have been mentioned on the website. 
Reasons for Investing with Banxso 
Choose how and what to invest in
Banxso users can use any existing trading and investment strategy or take help from Banxso expert advisors and develop their approach based on their level of risk tolerance and schedule. At Banxso, users can invest on their own terms irrespective of their choice of tradable products. 
Technologically advanced trading platform 
The Banxso exchange is run by complex mathematical algorithms, and it is fully built with technologically advanced trading services and tools. Investors at Banxso can get insights into how the financial markets work and develop bright trading and investment ideas to make informed decisions.
Competitive rates
Users at Banxso can enjoy free investments for the first three months. At the expiration of the three-month trial, the platform offers competitive commission rates that remain low throughout the users' investment journey at Banxso.
Take Control of Your Financial Future with Banxso
Trading experience at Banxso allows traders to have full control over their investments. Based on the investment strategies practiced by the investors, professional advisers at Banxso guide them along on their best decisions. 
Banxso provides a well-established share dealing service that allows traders to go short, mid, or long-term approaches depending on their investment strategies. Users at Banxso can also take complete control of their future at Banxso. The platform offers hundreds of stocks and gives full access to market insights, tips, and analyses by expert advisors and investment consultants. 
Nevertheless, in the end, it is the traders alone who take complete control of their investments at the Banxso trading platform. Apart from the array of trading assets, investors can also enjoy other services such as – 
Latest News – Updated news articles that make them aware of the progress taking place in the financial world. 
Technical analysis – This enables traders to have complete control over their investments. Moreover, trading based on artificial intelligence allows them to be ahead in the trading competition. 
Personal investment analyst – For those who lack confidence in trading can take help from a personal investment analyst who will design the trading and investment experience for the users that make them rake in profits from Banxso trading.
Conclusion
To sum up, Banxso is an exceptional trading and investment platform that is committed to safety and transparency. It is well designed for both beginners and seasoned trading professionals who deal with the online portal. This gives Banxso a slight edge when it comes to improving the trading experiences of Banxso users. 
The platform offers a customer-centric approach with anonymous transactions, which is one of the greatest unique benefits that Banxso traders have. In addition to this, the cutting-edge technology used by Banxso allows traders to seize every opportunity on CFDs, forex, indices, commodities, cryptocurrencies, and many more. Although Banxso provides professional and expert advisers, ultimately, it is the decision of the traders to control their assets in financial markets.