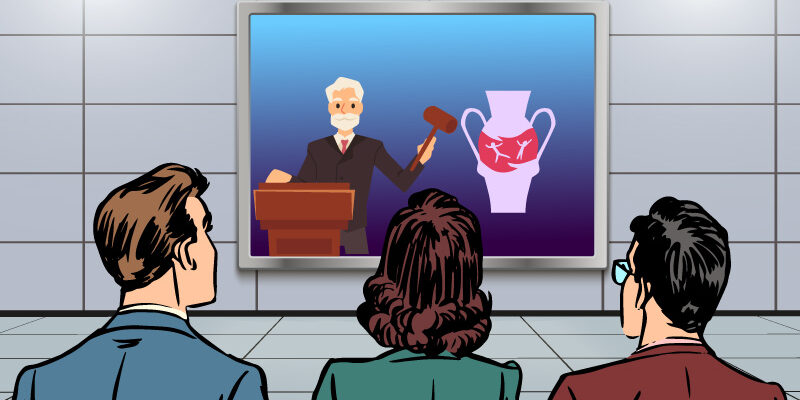 Christie's, the top-of-the-line and very well-known British auction house, has finally decided to traverse the path of the virtual world, with the formal announcement on Twitter regarding the grand launch of their online art auction platform on Ethereum. It goes by the name of Christie's 3.0.
This has been achieved in close association and complete contribution with Spatial, Manifold, and Chainanalysis. All of these companies are connected with the Web3 diaspora. In accordance with them going virtual, Christie's will carry out all their ongoing transactions online. This would, as should be, also apply in the case of all post-sale matters and payments doled out in ETH. Besides that, every transaction will be duly documented on the blockchain. Incidentally, Christie's, from now on, will also be wearing the hat of being the first ever auction house to go completely virtual, lock stock and barrel.  
At this very point, it is imperative to become aware that, where Christie's is considered, terms such as NFTs and Blockchain, and the corresponding associated functions, were certainly not alien to the great auction house. They were already deeply involved in selling prestigious NFT artworks to buyers, who were thus inclined, from all across the globe. However, this massive step of officially launching Christie's 3.0 has been taken with the frame of mind and collective vision of transforming its identity from an old-world and conventional art auction house to a digitally placed art auction platform. 
Additionally, Christie's will auction Diana Sinclair's paintings as part of its first-ever virtual art platform sale. Sinclair, a well-known 18-year-old artist, was named one of the top 50 figures in the NFT industry. In a prior NFT drop, Sinclair worked with Whitney Houston's estate to raise $1 million. From September 28 until October 11, bidders can offer between 4 and 8 ETH (US $5,280 and $10,560) for Sinclair's artwork.