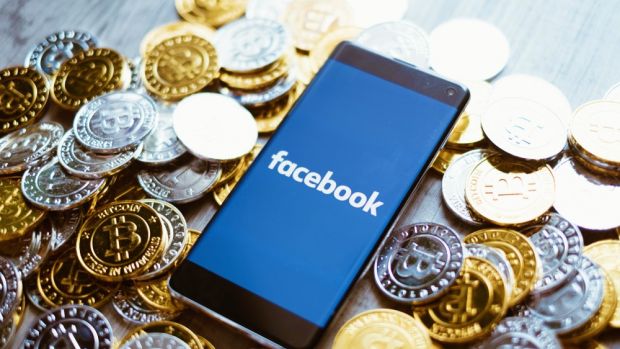 Ever since Facebook officially announced the launch of its digital coin Libra, back in June, the US lawmakers have increased scrutiny on it.
In order to deal with a regulatory backlash, Facebook is receiving due to Libra announcement, and the social media giant has hired a lobbying organization FS Vector –US-based lobbying company. FS Vector is regulatory compliance, business strategy, public policy and advisory firm that helps fintech, financial organizations, regtech, and other innovative firms to deal with challenges and develop the momentum required to progress. FS Vector was founded in 2018.
As per O'Dwyer PR report revealed on August 26th, Facebook and FS Vector are working jointly.
According to lobbying registration reports filed with the Congress on August 23, mentions that Facebook the tech giant company has retained FS vector as its client, commencing from August 5th to function on 'issues related to blockchain policy.'
According to the filing, the associate of FS Vector, John Collins will act as a lobbyist for Facebook firm. On the LinkedIn page of Collins, it is mentioned that he has served Coinbase – crypto exchange firm as the head of policy, starting from September 2014 – January 2016. Prior to this, he worked as a senior employee for the US Senate Committee on Homeland Security and governmental affairs. He has also worked on the first congressional investigation and hearing on cryptocurrency and blockchain technology, back in 2013.
While in August, Menlo Park-based firm recruited Susan Zook –ex-aide to US Senate Banking Committee Chairman Mike Crapo, as a lobby for Libra project. Facebook also recruited ex-senior bank lobbyist of Standard Chartered, Edward Bowels in June 2019.
FS Vector is not only the lobbying firm to be hired by Facebook for its crypto Libra project, but other lobbying companies are also hired such as Sternhell Group, Davis Polk- the law company and the Cypress Group.
The official announcement of Facebook's Libra project has disturbed regulators across the world. The main area of concern is with regards to customer privacy and protection, which the firm has found breaching privacy of users, in recent times.
Soon after the Facebook's announcement, in July the US regulators proposed a bill named 'Keep Big Tech Out of Finance Act,' the objective of this bill is to ban any technological firm of specific size from developing, operating or managing a cryptocurrency.
This new move of Facebook comes at a time when the company is experiencing high pressure from US regulatory authorities over Facebook's plan to launch its global digital coin Libra by 2020 as a payment platform.
Meanwhile, on Sunday, Maxine Waters- the US representative and who also runs the House Financial Services Committee, mentioned that talks with lawmakers in Switzerland failed to clear her concerns on Facebook's crypto plan.
Earlier it was reported by Politico that the social media firm had invested more than $7.5 million in 2019 on lobbying attempts for Libra project with several third party lobbying companies.
The database collected by ProPublica also reveals that Facebook has hired Off Hill Strategies and Bryan Cave Leighton Paisner in June and July to concentrate on blockchain policy issues.
Last week, after their meeting with Swiss government authorities and local lawmaker agencies, the US House of Representatives Financial Services Committee members mentioned that their doubts were unclear on 'allowing a large tech company to create a privately controlled, alternative global currency.'
Due to high US regulatory pressure, some of the members of Libra Association- a non-profit organization that overseas Libra, are thinking of stepping back.